We are living in some tough times right now, the pandemic is challenging individuals and families in so many ways. Do you need someone to pray with you or pray for you? God, who loves us, is with us during this time. At Shepherd of the Hills, we want you to know that you are deeply loved by God and that we have a place for you to call home, a place and people that will pray for you and with you as you make your way in these times.
You are invited to our Spanish Prayer Service on the 1st Sunday of each month at 1:00pm. Please join Pastor Cortes by clicking on the Zoom link below, the Meeting ID is 882-9598-6939. You may also dial 1-646-558-8656, the Meeting ID is the same as above.
Please join us, all are welcome!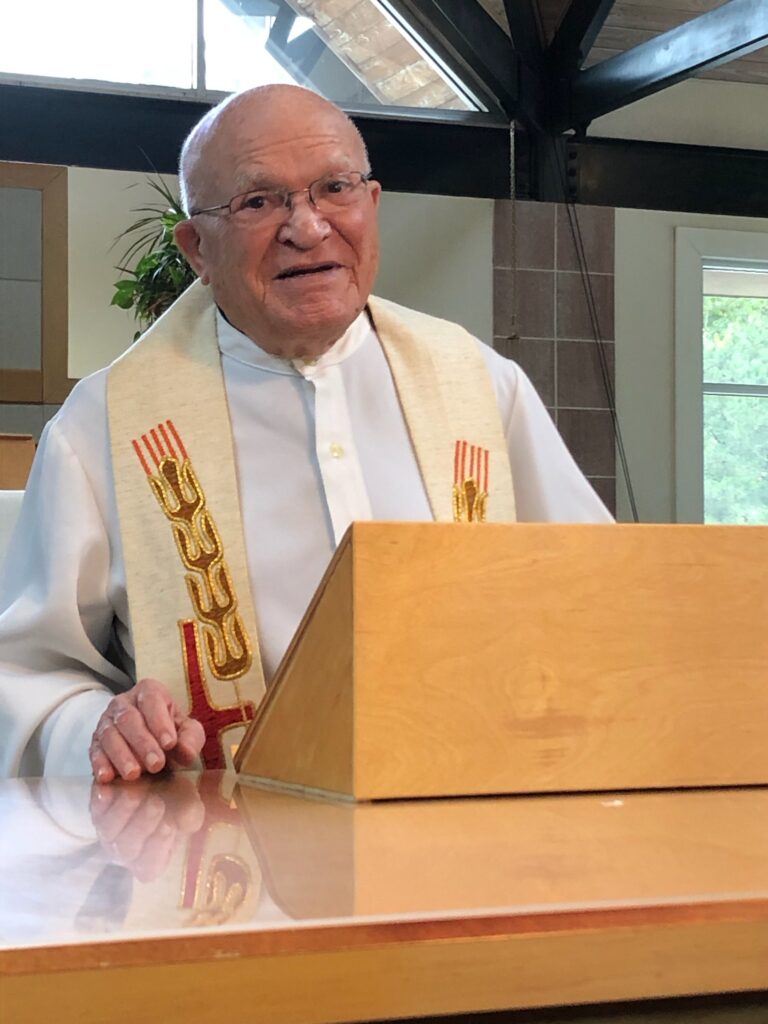 Pastor Edelmiro Cortes, was born on October 30, 1932 in Manati, Puerto Rico. He enlisted in the Army in 1953 and served as a Company Clerk with the 388th Evacuation Hospital until 1955. He attended the Lutheran School of Theology in Chicago and ordained and installed March 5, 1967 in Cataño, PR at Divine Savior Lutheran Church. He served as a Pastor of several churches, including as a Missionary in South America, before being consecrated as Bishop of the Caribbean Synod in September 1981. After serving as Bishop, he worked with the LCA in Mission Development. Pastor Cortes retired from preaching on September 1, 1996.

A word from Pastor Cortes:
Our goal is to reach out to the Hispanic community, especially during this time of a pandemic. We know people are suffering and we want them to know that we are here to help. One day we hope to welcome Hispanic people into our building for a Lutheran service in Spanish, but, for now, we will reach out through Zoom.