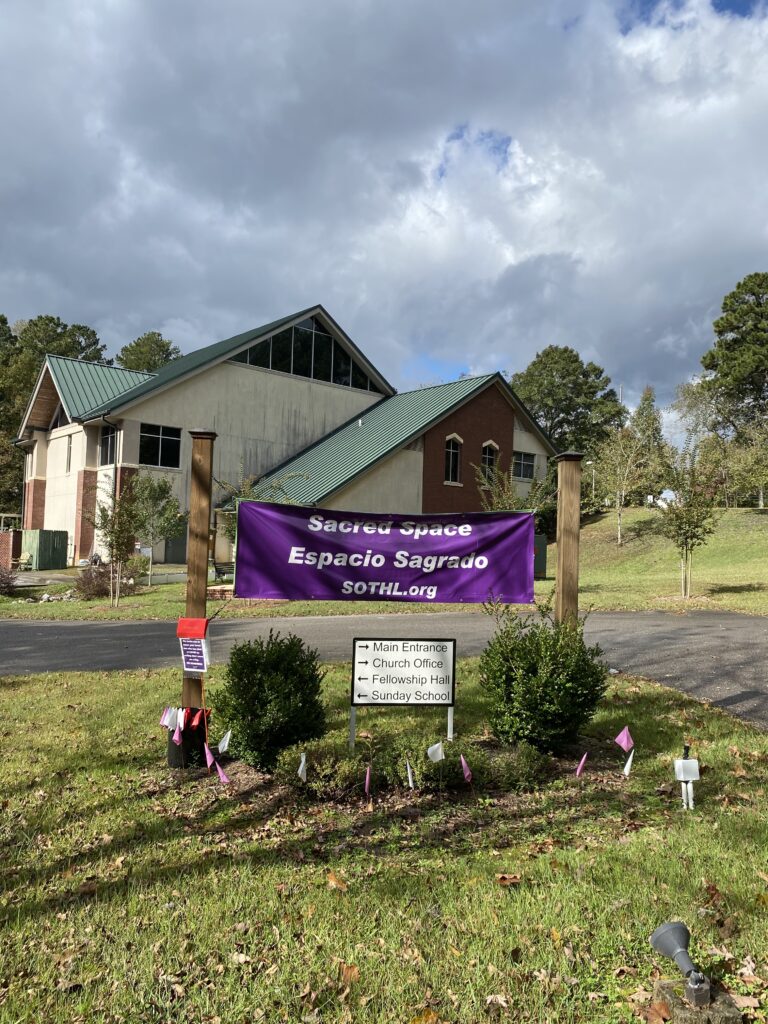 Welcome to Sacred Space. With over 12,000 Alabamaians and over 640,000 deaths in the US due to COVID-19 and millions more who have been sick from COVID-19, our communities and families are hurting. All of us are grieving the many losses we have experienced, often unable to gather together to lament our losses. Sacred Space is a public place opened to allow our neighbors to mourn their loved ones and know that they are not alone, nor are their loved ones forgotten. We are all connected and indeed need one another. We are hopeful that you find this place meaningful and a place to come where you know that you are loved and valued.
Sacred Space provides you with an opportunity to mark the loss of a loved one by planting a flag to represent that person. There are white and purple flags available that you can use to do so. There are also red flags used to signify the death of a child. You are welcome to write initials or a name on the flag prior to planting it. As a community, we will pray for each other as we journey together through this pandemic.
We know these are difficult and confusing times. Here is some additional information you may find helpful. Just select the topic for more information.
MYTHS AND FACTS ABOUT THE COVID-19 VACCINES
FREQUENTLY ASKED QUESTIONS ABOUT THE COVI-19 VACCINE