Like Continuing Education in many career fields, adult education in the church helps us to obtain a broader and deeper understanding of our faith. Often, we Affirm our Baptism in our early teen years and assume we know what we need to know because we have already been Confirmed. However, as teenagers none of us really understand the things that life will throw at us in college, during young adulthood, marriage or career.
Adult education occurs as groups come together to discuss a specific scripture text (i.e. the weekly Gospel lesson), a series of scripture texts (i.e. Parables), books or even videos. In recent classes we have done a Spiritual Gifts study, Jesus' Parables, discussed books on Modern Christianity and The Heart of Christianity. Our curriculum is always changing, please share your input for future classes and discussions!
Adult Forum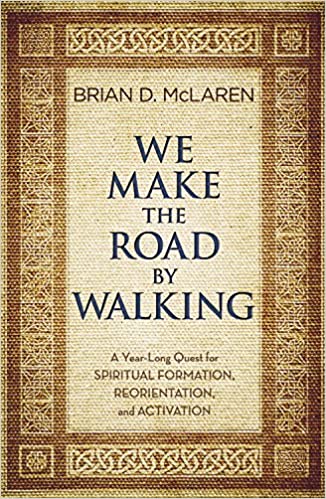 Adult Forum meets every Sunday after Worship ends. Join us either in person or over Zoom as we gather together to discuss and share, to teach and to learn. We are currently working through the book, We Make the Road by Walking by Brian McLaren.
Wednesday Bible Study
Check back soon for more information