In 1980, the American Lutheran Church began exploring the possibility of forming a new congregation in north Shelby County. In October of 1987, Reverend Jeffery Alvestad was called by the ELCA as Pastor/Developer and assigned to survey an area roughly bordered by Interstate 459 and Interstate 65. After making over 4,000 door-to-door visits, the decision was made by the newly formed Evangelical Lutheran Church in America to proceed with the formation of a new Lutheran congregation.
In January of 1989, the 5-acre building site was purchased through the generosity of our mission partner, Nazareth Lutheran Church in Cedar Falls, Iowa. On the occasion of the official organization and incorporation of Shepherd of the Hills, Pastor Jeffery Alvestad was called as Founding Pastor and installed on June 10, 1990. In December of 1992, the congregation was approved by the ELCA to begin the building process.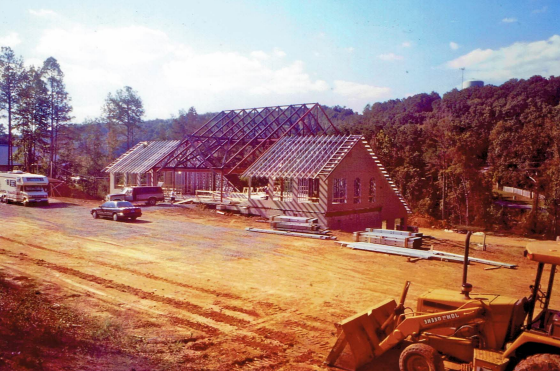 Construction of the church facility began in September of 1994 with many hours of labor donated by congregation members and the ELCA Mission Builders, led by Project Manager Paul Kinsey.
The congregation began worship in the new church on Palm Sunday, April 9, 1995 with the Service of Dedication held on May 14, 1995.